STAR 3 Student and Employee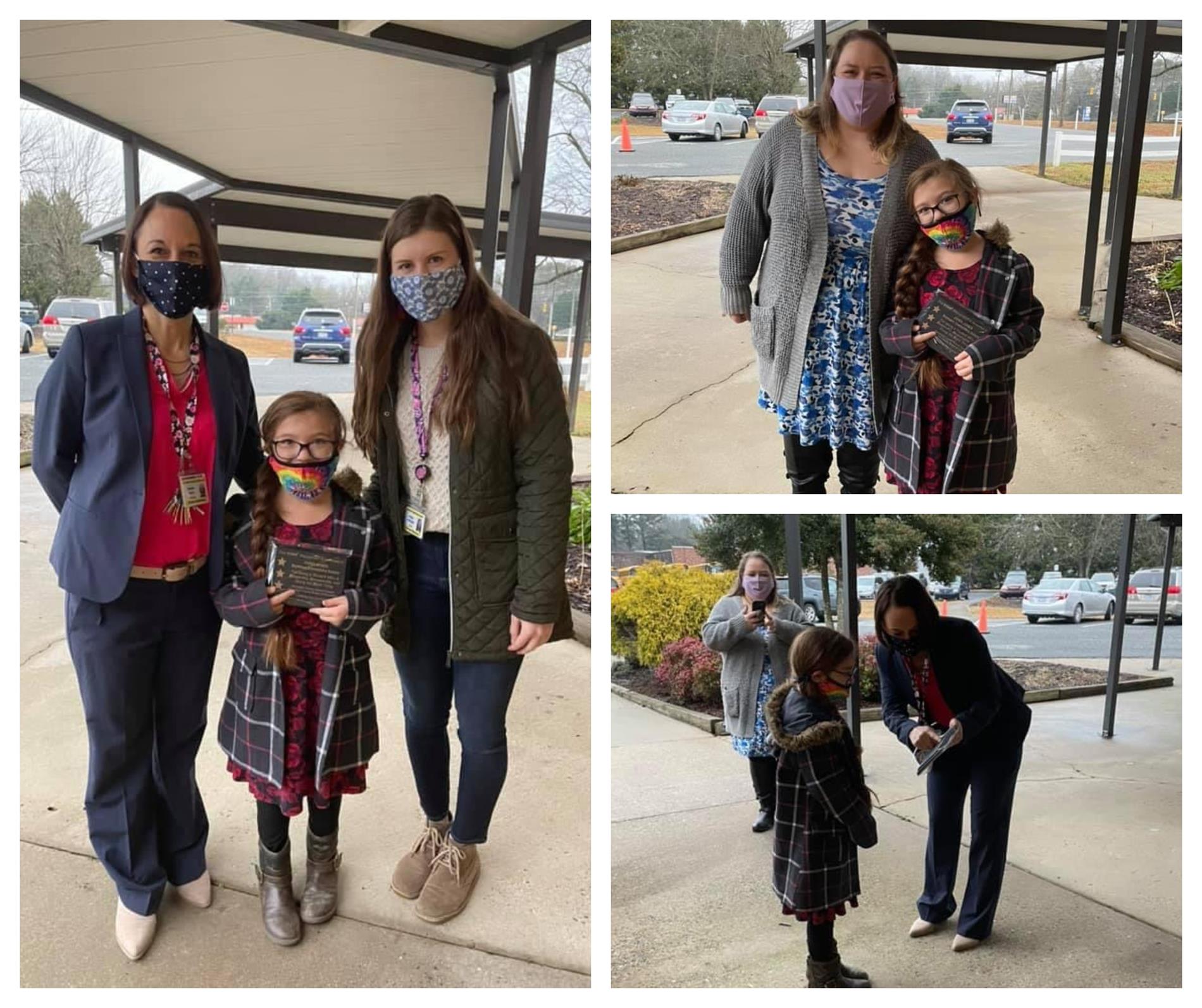 ---
RCSS STAR Employee Awards
RCSS STAR Employees are school employees who take Responsibility, exhibit good Character, and are committed to Serving Students on an ongoing basis. These awards are presented monthly at Randolph County Board of Education meetings from September through February.
Ramseur Elementary's recent STAR Employee is Sarah Kiser. Read below to find out why she was chosen as the STAR Employee.
Fifth grade teacher Sarah Kiser has embraced the remote teaching platform. She has created a virtual classroom community where every one of her students feels valued. Ms. Kiser has learned how to build relationships with her students, even if it is through a screen, by hosting "virtual lunch with the teacher" and incorporating other class meetings to involve the students and give them a place to call their own. She not only is attentive to her students' learning, but is investing extra time above and beyond to provide a nurturing, supportive, and safe connection for her students. Ms. Kiser is always figuring new ways to make learning accessible and engaging for her students without paper and pencil. Embracing new technology, welcoming observation and feedback, and collaborating with her team of grade-level teachers and remote teachers are just a part of what she does. Ramseur Elementary School is proud to recognize Ms. Sarah Kiser as our STAR Employee for January.
RCSS STAR Student Awards
STAR3 students are "Respectful, Responsible, and Doing the Right Thing." The Board of Education recognizes these students and their accomplishments at a designated board meeting.
Ramseur Elementary's recent STAR Student is Piper Jones. Read below to find out why she was chosen as the STAR Student!
Piper Jones always comes to class with a smile on her face and an eagerness to learn new things. She is also an encourager, always cheering "that was a great job" when a peer has an accomplishment or "that was a good try" when a peer makes an error. Piper is a natural leader during class activities, modeling growth mindset for others. During the past couple of months, she has assisted many peers with her knowledge of computers as they navigate an increase in technology. Piper often helps others log onto the computer, Canvas, and other online learning programs. She is a friend to all and her sweet disposition and personality never fail to liven up the classroom environment. Ramseur Elementary School is proud to recognize Piper Jones as our STAR3 Student for January.